Resource Library
Please see below for further resources and further information on the Building Safety Unit.
Please contact us on buildingsafetysouth@fire.tas.gov.au if you require any assistance.
Owners and occupiers of buildings have a number of fire safety obligations imposed on them by the Fire Service Act 1979 and the General Fire Regulations 2021 . These obligations are primarily aimed at providing for the safety of building occupants and fire-fighters in the event of a fire occurring in a building, and to minimise the spread of fire.
Building Safety Guidelines for building owners and occupiers and the building industry
Building safety guidelines are provided to building owners, occupiers, building surveyors, developers and designers to provide advice and guidance on fire safety aspects in the built environment. These guidelines are written to provide information in addition to the National Construction Code and Australian Standards and other legislation, codes and practices.
Further information for owners, occupiers and users of many types of buildings in Tasmania about these obligations can be obtained from the Building Safety Unit of the Tasmania Fire Service
In making decisions and determinations that relate to fire safety in the built environment, the Building Safety Unit will use the guideline internally to provide consistency in decision making.
If you have any questions relating to any of the published guidelines, please contact the Building Safety Unit on 6166 5544 or buildingsafetysouth@fire.tas.gov.au
0.3.5 Vulnerable Occupants in Residential Buildings TFS V1.4
0.4.1 (WORKING DRAFT) Guide on A2.2(4) of the BCA and referral to the TFS
0.5.1 Guideline for referral of distilleries to TFS V1_2.pdf
Storz 65mm Hose Coupling Requirements:
The Tasmania Fire Service uses 65mm Storz hermaphrodite couplings for delivery of water to building fire hydrants, fire sprinkler systems and static water supplies. It is critical for safe, efficient and effective firefighting operations and for the safety of building occupants that the Storz couplings comply with minimum requirements. This building safety guideline is based on the requirements of the Tasmania Fire Service to ensure capability with brigade equipment. The guideline is available here.

Any perceived or actual non-compliance couplings must be rectified in line with this guideline or reported to Tasmania Fire Service, Building Safety email: buildingsafetysouth@fire.tas.gov.au
O.2.1 Approved Storz Couplings
Tasmania Fire Service have approved the use of Storz couplings that comply with the minimum requirements. All approved couplings are identified in the 'Approved Storz Coupling' Guideline. Only approved couplings must be used for the purposes of firefighting in both the built environment and the bushfire environment. The guideline is available here.
Technical support for the Romteck ASE on the Fire Alarms Network is provided by Technology and Innovation (T&I) within the Department of Police, Fire and Emergency Management (DPFEM).
Initial queries are fielded by the Service Desk, logged and escalated to our technicians as appropriate. All queries or faults for installed ASE's require a Fire Alarm ID, whilst new ASE request queries require the premise address, before any support can be provided.
Under Tasmanian Legislation for building occupancy, it is a requirement that some classes of building must have monitored firm alarm signalling equipment (ASE) installed.

BACKGROUND
The ASE is attached to the building fire alarm to provide early notification to the Tasmanian Fire Service when an alarm is activated.
This has two main benefits:
It alerts the building occupants that the detection and/or suppression system has picked up the possibility of a fire within the premise and to take action; and
It provides early notification to firefighters who can then respond in the most efficient and effective way to initiate firefighting operations and undertake life rescue if required.
Over the next 2 years commencing December 2021 the Tasmanian Fire Service will be upgrading all currently installed Romteck 2118 ASE's to a newer Romteck ASE 4G (dual sim) model.


WHY THE CHANGE?

In October 2019 Telstra announced the shutdown of the 3G Telstra network by June 2024.  The current 2118 ASE's in service are 3G only and will cease to work once the network is shutdown.
The 2118 ASE device is also end of life with the manufacturer Romteck having already introduced the replacement model 3118 Dual SIM 4G device.
WHAT DO I HAVE TO DO?

Prior to the end of 2023 all premises will need to have upgraded to the new model ASE to avoid being cut-off by the 3G network shutdown.  In the event of any equipment failure related to the ASE, repairs will not be carried out but rather a new ASE will be installed.  Communication will be sent to all premise owners advising them of a 3 month installation timeframe within which their premise must be upgraded.
Once correspondence is received you will need to contact your Fire Alarm Maintenance Contractor who can manage this process for you in its entirety.
COST INVOLVED

The cost of the new ASE required for the upgrade and associated additional parts including contractor fees is the responsibility of the monitored premise owner.
The full costs for the ASE and additional parts are available on the Building Safety Equipment Permits page.
ASE3119
Romteck as the contracted supplier of ASE's for the Tasmanian Fire Service have advised they will now begin supplying the ASE3119 in their future shipments.  TFS will now purchase and supply the ASE3119 as at April 2023.  Further information on revised installation and guidelines procedures can be found at www.fire.tas.gov.au.
ENQUIRIES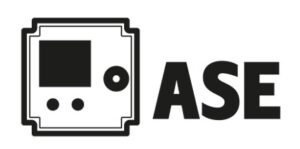 Hydrant Test Result Sheets
The installation of new fire hydrants are inspected and reported on to the Building Surveyor by the Tasmania Fire Service (TFS) as required by the Building Act 2016. Part of this reporting requires the TFS to provide comment on the suitability of the water flows and pressure. When a new hydrant is commissioned (as required by Section 10 of Australian Standard 2419.1) testing to ensure the required flows and pressures is to be undertaken. The TFS have developed a hydrant test sheet to assist plumbers in capturing this required information, which also allows the TFS to receive these results in a consistent format. Flow and Pressure results will be requested in this format as part of the building approval process.
These Hydrant Test Result Sheets are provided for both attack and feed hydrants.  Download Hydrant Test Result Sheets:
Guildeline to Completing Tasmania Fire Service Hydrant Test Result Sheets
These Fire Safety Guidelines have been produced by the Tasmania Fire Service (TFS) Building Safety Unit in the interest of fire safety for stall holders and their employees.
Further advice on requirements for Temporary Structures, Exhibitions, Indoor and Outdoor markets can be obtained from your local Council.