Media Releases
---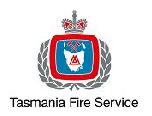 Structure Fire - Bass Highway Elizabeth Town
Date:

19 Jan 2022 - 00:00

Contact:

Tasmania Fire Service

Phone: 1800 000 699
Email: fire@fire.tas.gov.au
Multiple TFS crews are currently attending a structure fire at Bass Highway, Elizabeth Town. On arrival the crews found the house to be fully involved in fire and are working to stop it also spreading to near by bushes.
Further information will be provided when available.
---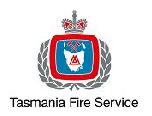 Huonville fatal fire determined to be accidental
Tasmania Fire Service investigators have determined the fire which resulted in the death of a person at Huonville on Friday was accidental, and there are no suspicious circumstances.
Tasmania Fire Service, Regional Fire Investigator, Tim McKay, said:
"After an extensive examination of the scene of Friday's fatal fire, and investigations into all the circumstances surrounding this tragic event, I have determined this fire was accidental, and mostly likely caused by discarded smoking materials coming into contact with upholstered furniture.
"The remains of smoke alarms were located within the house; however, it is unclear at this stage whether or not they were functional at the time of the fire. Further examination of those smoke alarms will hopefully tell us more about whether they were working at the time. What we do know however, is that having fully operational smoke alarms installed in your home provides the best chance of early detection of fire and significantly increases your chances of survival in the event of a fire.
"I remind people of the dangers of improper disposal of smoking materials and the tragic consequences that can result.
"Having clear passage to exits and a home fire escape plan greatly increase your chances of survival in the event of a house fire.
"I'd like to commend the efforts of the local Volunteer Fire Brigade who attended Friday's tragic fire. This was a challenging and confronting incident for them and their efforts are to be commended.
"The Tasmania Fire Service offers our sincerest condolences to the family, friends and loved ones of the deceased and acknowledge that this must be a very difficult time for them."
---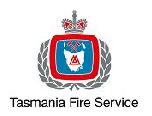 New heavy pumper to be added to Launceston Fire Brigade fleet
Tasmania Fire Service is adding another new urban heavy pumper to the truck fleet of Launceston Fire Brigade.
"The fourth of five new urban heavy pumpers will soon be rolled out, under the State Fire Commission funded heavy pumper replacement program," said Chief Officer Dermot Barry.
"This new pumper will be a welcome addition to the TFS fleet, stationed at Launceston Fire Brigade."
Designed by Tasmanian career firefighters, the new truck is one of the most technologically advanced in Australia, capable of delivering 4,000 litres of water a minute when at capacity.
Equipped with a compressed air foam system, the truck is designed for response at an array of incidents including structure fires, asset protection and difficult to extinguish industrial fires.
"Designed to replace the existing ageing fleet in career fire stations, these new trucks are equipped with state-of-the-art safety features to keep our firefighters safe while they assist and protect the community," said Chief Officer Barry.
"The fifth and final truck in the replacement program is planned for rollout to Hobart in late 2022."
The trucks are powered by a diesel engine with the cleanest emissions technology in the world for this class of vehicle. Other features include a 'low tone siren' which causes vibrations as well as sound, battery operated road crash rescue equipment, four x 150 watt mast lights for enhanced crew and public safety, a touch screen computerised pump control panel, and advanced driver safety features.
---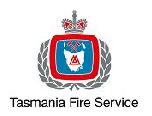 Switchboard Fire - Holman Clinic LGH
Date:

7 Jan 2022 - 00:00

Contact:

Station Officer Paul Catterall

Phone: 1800 000 699
Email: fire@fire.tas.gov.au
Fire crews from Launceston arrived to find smoke issuing from a switchboard at the Holman Clinic plant room, Launceston General Hospital. Dry chemical extinguishers were used due to sensitive equipment located below the plant room. Crews from Rocherlea assisted with fire fighting operations. LGH electricians with assistance from crew from Tas Networks were able to isolate power to the switchboard and the uninterruptible power supply (UPS).
Fire crews utilising breathing apparatus undertook a number of atmospheric monitoring tasks due to build up of gases from the switchboard and UPS fire. Investigation completed. Cause of fire was due to an electrical component failure. Estimated damage $350,000
---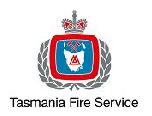 Tasmania ready to battle from above this bushfire season
Date:

6 Jan 2022 - 00:00

Contact:

DPFEM Media and Communications

Phone: 6173 2424
Email: media@dpfem.tas.gov.au
Tasmania's firefighting agencies have launched their summer aviation fleet today, with 12 specialised aircraft on hand to help fight fires from above.
Each year, with support from the Australian Government, the National Aerial Firefighting Centre coordinates the leasing of a national fleet of firefighting aircraft to all states and territories.
Tasmania's fleet of 12 includes a mix of firebombing and air supervision and aerial intelligence gathering aircraft. Eight are helicopters and four are fixed wing planes.
2 x "Air Tractor" AT-802F
2 x "Fireboss" is the AT-802F, equipped with amphibious floats
4 x "Bell" 214B helicopters
2 x "Twin Squirrel" AS355-F1 helicopters
1 x FB 700 Special Intelligence Gathering helicopter
1x "HeliTreck" BK117
Tasmania Fire Service Chief Officer Dermot Barry said aerial firefighting is a key part of the state's bushfire response capability.
"We had success with this during the Sisters Beach fire in December, hitting the area hard and fast, and this will continue to be our strategy going forward," he said.
"We also have access to up to 20 locally-owned planes and helicopters if required, meaning there are up to 32 firefighting aircraft available in the state this summer."
"We're confident in our capacity and capability to respond to bushfires this season, but we need members of the community to play their part too.
"Even the most sophisticated firefighting resources doesn't diminish the individual responsibilities we all have, especially when visiting or living in bushfire prone areas."
"Property owners need to clean up around their properties and make sure they have a well thought out bushfire survival plan."
For more information about planning for bushfires, visit www.fire.tas.gov.au
---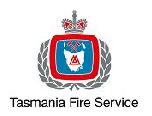 Volunteer stood down
Date:

31 Dec 2021 - 00:00

Contact:

DPFEM Media and Communications

Phone: 1800 000 699
Email: fire@fire.tas.gov.au
Tasmania Fire Service has suspended a volunteer firefighter from duty after he was yesterday charged with unlawfully setting fire to vegetation by Tasmania Police.
The charges relate to six fire incidents on Flinders Island in the past two years. The man is a volunteer member of the Flinders Island Volunteer Fire Brigade. Given the severity of the charges he will be suspended from duty pending the outcome of the court process.
We appreciate this is a difficult and disappointing time for the Flinders Island community, the dedicated members of the Flinders Island Fire Brigade and our wider TFS community and we will provide every support possible to those affected.
TFS is an organisation of more than 5000 dedicated volunteers and employees who represent a diverse cross section of our community and are committed to protecting life and property.
It is not appropriate for us to comment further as the matter is before the courts.
Dermot Barry
Chief Officer
Tasmania Fire Service
---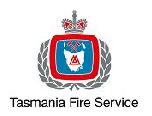 Total Fire Ban declared from 2am on Friday 31 December 2021 to 2am on Sunday 2 January 2022
Tasmania Fire Service has declared a total fire ban for the whole of the state for tomorrow and Saturday.
"With hot temperatures forecast for tomorrow and Saturday which will see the fire danger rating reaching Very High, and potentially Severe in some areas, a total fire ban has been declared," said Acting Regional Chief, Northern Region, Ian Bounds.
The total fire ban will be in effect for the whole of the state, from 2am on Friday 31 December 2021 to 2am on Sunday 2 January 2022.
"From 2am tomorrow morning, no fires will be permitted in the open, including incinerators, burn-offs, campfires, fire pots, and wood-fuelled barbecues," said Acting Regional Chief Bounds.
Operators of machinery are to comply with 'Machinery Operations Guidelines - A basis for safe work in dry vegetation' (available from the TFS website under Publications/Vegetation Management). This requires shutdown of operations when certain conditions are reached. Operators not following these guidelines are required to cease operations for the duration of the Total Fire Ban.
Authorised New Year Fireworks Displays which have been certified through WorkSafe with a permit allocated are allowed to proceed. Operators are to undertake a risk assessment of the surrounding areas and ensure a Fire Plan is established.
"Over the coming days, Tasmania Fire Service will have crews and firefighting aircraft pre-positioned and prepared across the state for any fires," said Acting Regional Chief Bounds. Tasmania Police will be undertaking additional patrols to assist in compliance of the Total Fire Ban restrictions.
"People living in a bushfire prone area are urged to prepare their property, review their bushfire survival plan, and keep up-to-date on changing conditions as the warm weather progresses.
"If anyone doesn't already have a bushfire survival plan prepared, now is the time to do a '5-minute bushfire plan' - it's an easy online tool that will help you plan what to do to keep yourself and everyone in your household safe in the event of a bushfire. This is especially important if you and your family are in unfamiliar locations, for example camping or visiting friends."
Anyone who has had a campfire over recent days is to ensure it is completely extinguished prior to 2am tomorrow morning and rechecked prior to leaving the site.
"As a preventative measure, any landowner who has recently had a fire on their property is urged to check the fire area immediately to ensure it is properly extinguished before the total fire ban comes into effect."
Anyone who sees a fire in the open over the coming days is urged to report promptly to Triple Zero (000).
More information on Total Fire Bans and incidents in your area can be found at www.fire.tas.gov.au or by listening to ABC Local Radio.
***Media interview opportunity:
Acting Regional Chief, Northern Region, Ian Bounds, will be available for media interview today at 3.30pm, at Youngtown TFS Headquarters.
---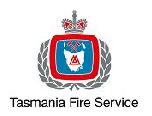 Fire permits are now required for the Whole State of Tasmania.
A fire permit can be obtained by free calling 1800 000 699
Landowners in other municipalities are encouraged to register their burns by freecalling 1800 000 699 to avoid unnecessary brigade responses.
firepermitperioddeclaration1dec2021.pdf
---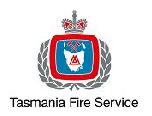 Peacock Centre fire investigation underway
Date:

25 Dec 2021 - 00:00

Contact:

DPFEM Media and Communications

Phone: 61732424
Email: media@dpfem.tas.gov.au
TFS fire investigators have this morning commenced an investigation into a structure fire at the old Peacock Centre in Elphinstone Road, Mount Stuart overnight.
Crews from Hobart and Glenorchy brigades were called to the scene about 8.30pm last night.
On arrival the crews found the building to be fully involved in fire.
The fire was quickly extinguished, however damage to the building is substantial.
Investigations into the incident are continuing.
Media please note: Further advice about a media interview opportunity will be issued on rounds when finalised.
---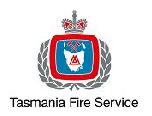 Structure Fire - Elphinstone Road, Mount Stuart
Crews from Hobart and Glenorchy brigades are currently attending a structure fire at the old Peacock Centre in Elpinstone Road, Mount Stuart. On arrival the crews found the building to be fully involved in fire.
Further information will be provided when available