Media Releases
---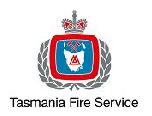 House Fire - Arthur Street, Perth
At 12.24am this morning police and emergency services were notified of a house fire in Arthur street, Perth.
The owner of the property was at home at the time the fire started and escaped the fire without injury.
The fire caused damage to more than half the structure, with the living room and kitchen sustaining most of the significant damage.
The fire is currently still under investigation, however initial investigation suggests that radiant heat from a wood heater has generated enough heat to ignite nearby readily available combustible materials.
This is a timely reminder to all Tasmanians, to be mindful when heating the home. Don't place clothing or any flammable material too close to heaters - it should be at least two metres from any source of heat.
Information on home fire safety is available on the Tasmanian Fire Service Website www.fire.tas.gov.au