Media Releases
---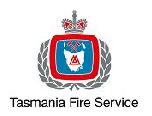 Structure Fire - Shark Point Road, Penna
Crews from Midway Point, Cambridge and Orielton are currently attending a structure fire in Shark Point Road, Penna. On arrival the crews found a 6m x 9m shed fully involved in fire.
Further information will be provided when available.
---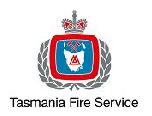 Tasmania Fire Service teams participating in Australasian Rescue Challenge
Teams from Hobart and Launceston Fire Brigade will travel to NSW this week to participate in the Australasian Road Rescue Organisation (ARRO) Australasian Rescue Challenge.
Each team comprises five members from Tasmania Fire Service accompanied by a paramedic, who will compete against 16 other teams from NZ, NSW, ACT, Qld, SA, WA and Vic in Tamworth.
"Over a four-day period, teams will participate in a learning symposium and compete in a number of time critical road crash rescue scenarios, honing and practicing skills," said Acting Deputy Regional Chief and Team Manager, Mark Dobson.
"Challenges like this are a great opportunity for jurisdictions to come together for comradery and competition, to practice techniques, gain and share valuable new knowledge, and have skills objectively assessed."
"At the last Challenge in 2019, our Hobart team placed second outright and earned the right to participate at the World Rescue Challenge being held in Luxembourg in September this year."
ARRO is the peak body in Australasia for the development and exchange of information, knowledge and skills in road and trauma rescue.
***Media opportunity:
Teams will be departing tomorrow (Wednesday, 20 July) from:
Hobart Airport at 12.05pm. Team Leader Simon Pilkington and team will be available for interview and photos outside departures at 10.15am
Launceston Airport at 9.45am. Team Leader James Foster and team will be available for interview and photos outside departures at 8.15am