Media Releases
---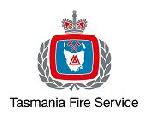 Spring program of fuel reduction burning begins
| | | |
| --- | --- | --- |
| Date: 31 Aug 2015 - 12:00am | Contact: Fuel Reduction Unit | Phone: (03) 6230 8424 |
The state-wide Fuel Reduction Program has begun its spring burning to reduce bushfire risk in Tasmania.
The $28.5 million Fuel Reduction Program, which was launched in March, is the first cross-tenure fuel reduction program in Australia and aims to reduce bushfire fuel in identified areas of high bushfire risk. The Fuel Reduction Program is jointly conducted by Tasmania Fire Service, Parks and Wildlife Service and Forestry Tasmania.
The Fuel Reduction Program has conducted burns across 28,419 hectares over the last year, which concluded with a very successful autumn burn season. This area was 1,419 hectares in excess of the 27,000 hectare target set by the Government for the first year of the Program, and represents significant reduction of bushfire risk to the Tasmanian community.
Parks and Wildlife Service has a number of fuel reduction burns around the State planned for this spring and commenced operations this week with a small asset protection burn at the Cape Deslacs Nature Reserve near Clifton Beach.
Tasmania Fire Service expects to commence burning next week at Dolphin Sands, with further burns likely to be undertaken at Spring Hill (near Black Charlies opening) and Mt Faulkner (northern suburbs of Hobart) in the next few weeks.
Forestry Tasmania has a number of fuel reduction burns planned on single and multi-tenure land for the spring and autumn, with spring burning planned to commence in the next couple of weeks.
While planned burns are aimed at being low intensity, at times there may be significant smoke, flames or ash. People with respiratory conditions are advised to obtain advice from the Department of Health and Human Services website, www.dhhs.tas.gov.au/peh/alerts/air/precautions.
For further information on fuel reduction burning, visit the Tasmania Fire Service website at www.fire.tas.gov.au and select Fuel Reduction Program
---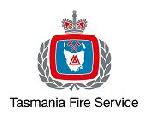 Family flee Glenorchy house fire
| | | |
| --- | --- | --- |
| Date: 20 Aug 2015 - 00:00 | Contact: Station Officer Kier Wilson | Phone: (03) 6230 8424 |
The Tasmania Fire Service was called to a house fire in Barossa Rd Glenorchy at 6:50pm yesterday evening.
Fire units from Glenorchy and Hobart arrived to find the house full of thick black smoke. Firefighters entered the house wearing breathing apparatus and were able to bring the fire under control, containing it to the kitchen. Estimated damage is approximately $40,000.00
A seven year old girl alerted her father to the fire allowing the family of four a very lucky escape from their burning home, without injury.
The property did not contain any working smoke alarms.
The cause of the fire was due to cooking being left unattended.
This is another occurrence of house-holders not paying enough attention to fire safety in their homes. Just a few simple actions can help keep your family safe from fire in your home.
- Never leave cooking unattended. Turn it off before you turn away.
- Install a photoelectric smoke alarm in each sleeping area, hallway and living area.
Tasmania Police and Tasnetworks were also in attendance
---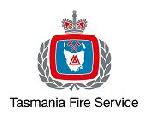 Vertical Rescue Exercise - Parliament Square Construction Site
| | | |
| --- | --- | --- |
| Date: 7 Aug 2015 - 00:00 | Contact: District Officer Mark Dobson | Phone: (03) 6230 8424 |
On Saturday 8th August 2015, staff from the Tasmania Fire Service (TFS) with Head Contractor Hansen Yuncken, will carry out a series of vertical rescue exercises from a tower crane at the Parliament Square construction site in Salamanca Place. The exercises will commence at 8.30am and will be concluded by 4.30pm. There will be no disruption to any normal activities that occur around Salamanca as a result of these exercises.
TFS State Rescue Coordinator - District Officer Mark Dobson stated Vertical rescue is a high-risk but low-frequency rescue discipline. Our specially trained career firefighters must be equipped with the highest levels of skill, training and knowledge to allow them to rescue injured or trapped persons from any situation with minimal notice in the safest possible way.
The TFS maintains a responsibility for providing vertical rescue services in Tasmanias built up environments. These include high-rise and multi-story buildings, bridges, and towers. Tasmania Police have the responsibility for vertical rescues in natural environments such as cliffs, tree canopies and ledges
The TFS works closely with the developers of major construction projects in a number of areas. This is for regulatory purposes, planning and for responding to emergency incidents both during the construction phase and once the project is completed.