Media Releases
---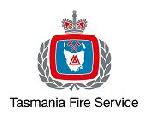 House Fire - Jeune Drive, Acton
On Saturday afternoon 20th April 2019, the Tasmania Fire Service received multiple 000 calls to a report of a house on fire at Jeune Drive, Acton Park.
Upon arrival, crews from several brigades were confronted with large amounts of smoke issuing mostly from the roof space of the house.
Firefighters entered the house to commence firefighting operations and found that the roof area was well alight.
A further four firefighters were committed to an internal fire attack however firefighting was hampered by a partial collapse of the roof and it eventually took around 45 minutes to bring the fire under control.
Investigations have found that the fire was accidental in nature, starting at the rear of the home and caused by a fault associated with a refrigerator that had been on the veranda.
Damage is estimated at $600,000
---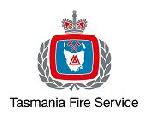 ***Media Alert - Structure Fire, Warring Street, Ravenswood
Crews from Launceston, Rocherlea and Ravenswood are currently responding to a structure fire at 40 Warring Street, Ravenswood
Media who attend should comply with all directions issued by the emergency services on scene
---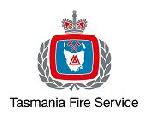 ---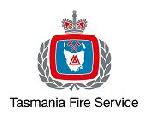 Cause of the Dolphin Sands fire an escaped hazard reduction burn
Fire investigators have determined the cause of the Dolphin Sands fire to be an escaped hazard reduction burn being conducted by a landowner on private property.
"Anyone burning on private property needs to be adequately prepared for the risk of the burn escaping. Even though the temperatures are cooler, this is not the only factor to consider when planning to burn. Vegetation remains extremely dry in some areas, and there is a real risk of burns escaping and threatening properties such as what occurred last night," said Regional Fire Investigator Adam Doran.
"In this instance, the property owner was burning vegetation in a pile less than a cubic metre, therefore a permit was not required. However, this type of burn still requires adequate preparation such as a three metre mineral earth break, an accessible water supply and fire equipment that is in good working order," Mr Doran said.
A fire permit period still applies statewide. Anyone planning to conduct a burn greater than a cubic metre must first obtain a permit from a TFS permit officer, and only burn when the conditions prescribed in that permit allow.
Reports of damage from the fire include: two sheds, a caravan and machinery.
The fire is currently still on a Watch and Act warning with fire crews are currently working on completing a back burn to contain the fire. Crews will remain on scene tonight and tomorrow supported by machinery and helicopters to contain and extinguish the fire.
---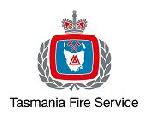 Fire at Dolphin Sands
Date:

10 Apr 2019 - 00:00

Contact:

Station Officer, Darren Gye

Phone: 1800 000 699
Email: fire@fire.tas.gov.au
Overnight fire crews have protected a number of properties threatened by a bush fire at Dolphin Sands on the east coast of the state.
TFS was alerted to the fire at around 2.30pm yesterday after a registered burn escaped from a property.
Changeable winds overnight made extinguishing the fire very difficult with crews forced to defend properties from embers.
At this stage there are no reports of any homes or shacks burnt by the fire. One fire fighter did receive a minor injury however they received immediate treatment and have been given the all clear.
A number of fire crews will be on scene today supported by machinery and helicopters to contain and extinguish the fire.
---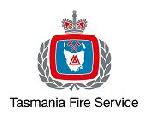 Causes of overnight Gagebrook unit fire
Date:

5 Apr 2019 - 00:00

Contact:

DPFEM Media and Comms

Phone: 1800 000 699
Email: fire@fire.tas.gov.au
A fire that destroyed a unit in Sattler St, Gagebrook overnight was caused by an electrical fault in a television that was located in the bedroom. The residents of the unit were home at the time and were able to evacuate the property. Damage is estimated at $250,000.
The cause of a fire that damaged a house at Briggs Rd, Brighton is still being determined, however there is no indication that the fire was deliberate.
EARLIER:
***
Further to the earlier release about overnight structure fires in the south:
Briggs Road - Brighton - damage to exterior side of house and one room.
Sattler Street - Gagebrook - one conjoined unit destroyed. Firefighters were able to stop fire spreading to other unit.
No interview opportunities will be available on scene. Investigation findings will be provided via media release later today.
***
Fire investigators will be on scene to determine the cause of two house fires last night.
Crews were called to a fire in a unit at Sattler Street, Gagebrook just before 7:30pm. Crews were then called out to another house fire at Briggs Road, Brighton at 7:30pm.
No one was injured in either incident.
further details will be provided this morning after fire investigators arrive on scene.
---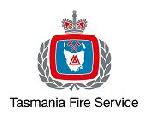 New Town unit fire investigation findings
Date:

2 Apr 2019 - 00:00

Contact:

Station Officer Adam Doran

Phone: 1800 000 699
Email: fire@fire.tas.gov.au
An investigation into the cause of a fire that destroyed a New Town unit has determined the fire started by an iron which was accidentally left on in the unit.
"TFS urges people to ensure any appliances, including irons, heaters and battery chargers are turned off before they are left unattended," said Regional Fire Investigator Adam Doran.
"Irons should also be fitted in automatic cut-off switches as a back up to ensure if they are left on or they fall over, they automatically switch off," Mr Doran said.
Fire crews were called to the fire in the block of eight units at Hildern Street, New Town just after 2:30pm yesterday.
Four crews from Hobart Fire Brigade attended and were able to limit any damage to the remaining seven units.
---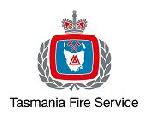 New Town unit fire update
A unit in New Town has been destroyed by fire this afternoon. TFS crews were called to the fire at Hildern Street, New Town just after 2:30pm.
When firefighters entered the building, the roof collapsed. Given their training for these types of circumstances, they were able to avoid harm to themselves. Firefighters were able to limit the damage to the other seven units in the complex to minor smoke damage.
No one was in the fire-affected unit at the time of the fire. However, people were in units next door and downstairs. Those people evacuated to safety when they heard loud banging noises.
Power to the units has been disconnected, and emergency accommodation has been arranged for the affected people.
The cause of the fire is currently being investigated.
---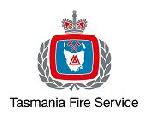 House Destroyed by Fire - Scotts Road, Bridgewater
At approximately 3 am this morning three Tasmania Fire Service fire crews and Tasmania Police responded to a reported house fire in Scott Road, Bridgewater. Crews arrived to find half of the house engulfed in flames.

Fire crews wearing breathing apparatus entered the house to extinguish the fire and search for the occupants. Fortunately no one was at home at the time of the fire. Crews rapidly brought the fire under control. Owing to the ferocity of the fire, the house sustained considerable structural damage and will possibly require demolition.

Investigation into the cause of the fire is currently underway with a damage bill estimated to be approximately $250,000.

With daylight savings ending shortly and winter approaching it is a timely reminder to check your smoke alarms and replace the batteries if needed.
Date:

31 Mar 2019 - 00:00

Contact:

Station Officer - Jarrod Read

Phone: (03) 6169 4340
Email: fire@fire.tas.gov.au
---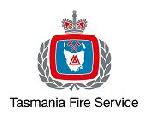 Total Fire Ban - Friday 4 January
Date:

3 Jan 2019 - 00:00

Contact:

Acting Station Officer Darren Gye

Phone:

(03) 6230 8424
Tasmania Fire Service has declared a total fire ban for the 24 hours from 2am Friday 4th January 2019 until 2am Saturday 5 January 2019 for southern and northern region municipalities (except Flinders).
A total fire ban applies to all outdoor fire, including incinerators, burn-offs, campfires, fire pots and wood-fuelled barbecues.
This will affect the following municipalities:
North: Meander Valley, Tamar Valley, Break O'Day, Northen Midlands, George Town, Dorset, Launceston.
South: Brighton, Central Highlands, Clarence, Derwent Valley, Glamorgan-Spring Bay, Glenorchy, Hobart, Huon Valley, Kingborough, Sorell, Southern Midlands, Tasman.
Current weather predictions provided by the Bureau of Meteorology indicate Very High into Severe fire danger ratings for several districts in the state for Friday 4 January.
The conditions are forecast to be windy and dry with temperatures in excess of 35 degrees in certain areas.
The declaration of a Total Fire Ban means that no fires can be lit in the open air.
Landowners with fires already burning or fires they have recently had on their property are required to make sure they are completely extinguished.
Some areas in the Southern and Northern Regions, particularly the South East, Upper Derwent Valley, and East Coast may see temperatures over 30 degrees and wind gusts up to 40km/h which will push fires rapidly making them dangerous and difficult to control.
"A number of the fires that occurred over the Christmas and New Year period proved very difficult to control. For fires that start on Friday with the conditions that are forecast it will be even worse," said Deputy Chief Officer, Bruce Byatt.
"It is vital that as a community we recognise the risks we face from bushfire, especially on days where the forecast fire danger will be challenging.
"People can assist with these challenges by promptly reporting fires via Triple Zero, preparing their properties, reviewing their bushfire survival plans and keeping up-to-date on changing conditions.
Tasmania Fire Service, in conjunction with Parks and Wildlife Service and Sustainable Timber Tasmania has instigated a heightened state of readiness during Friday including strategically placed firefighting strike teams and aircraft, pre-formed incident management teams as well as extra firefighting resources to be on standby to quickly deal with any outbreaks of fire.
Tasmania Fire Service urges the public to heed the Total Fire Ban in place and to report any fires immediately by calling triple zero (000). Immediate reporting increases the likelihood that the fire can be contained quickly.
When instances of high fire danger occur, it is important that people know exactly what to do if a fire threatens their home or property. To assist with this planning, residents are encouraged to visit the Tasmania Fire Service website to view the Community Bushfire Protection Plans for their area. These are developed to provide assistance in the event of an emergency that will inform residents of Nearby Safer Places, evacuation routes and how to receive emergency information. Information is also included that will assist in preparing individual emergency plans prior to a fire occurring.
More information on Total Fire Bans and incidents in your area can be found at www.fire.tas.gov.au or by listening to ABC Radio.
---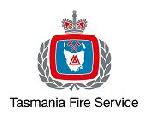 Middleton's new fire station officially opens
The new Middleton Fire Station will be officially opened today.
The new station is on the same site as the original station which was deliberately destroyed by fire in July last year.
TFS Deputy Chief Officer Bruce Byatt said TFS appreciated the patience of the community and the brigade's members while the re-build has been going through the planning and building process.
"The fire brigade has shown great resilience and patience while we have been working on providing them with a new fit-for-purpose station.
"The new station is over 70m2 larger than the old station and much more efficient in its layout. It includes an area for ventilation of clothing, space around the appliances for members to move around, and a training room.
"The loss of their original station was a trying and emotional time for members. We are very pleased to be opening their new facility today with more space and an improved design so the dedicated membership once again has a hub to work from and call their own.
"The brigade's response to incidents in the area was unaffected during this period, largely due to the generosity of a brigade member who housed two small fire trucks on his property, and an additional larger truck located at Woodbridge Station," he said.