Media Releases
---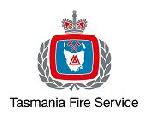 Fire investigation underway into Barrington house fire
TFS fire investigators are at a property on Sheffield Road in Barrington to determine the cause of a fire that significantly damaged a house early this morning.
Fire crews were called to the fire around 1.20am after the occupants of the house were woken by smoke alarms.
Multiple TFS crews attended from Sheffield and Devonport and extinguished the blaze which appears to have started in the area around the hot water cylinder before spreading to adjoining rooms.
"The occupants of the house were extremely lucky to escape the blaze uninjured having been woken and alerted to the fire by working smoke alarms," said TFS fire investigator Shirley Berger.
"This is a good example to everyone of the importance of having working smoke alarms within your homes, they really do save lives."
---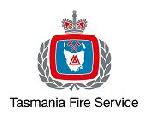 Total Fire Ban - Friday 4 January
Date:

3 Jan 2019 - 00:00

Contact:

Acting Station Officer Darren Gye

Phone:

(03) 6230 8424
Tasmania Fire Service has declared a total fire ban for the 24 hours from 2am Friday 4th January 2019 until 2am Saturday 5 January 2019 for southern and northern region municipalities (except Flinders).
A total fire ban applies to all outdoor fire, including incinerators, burn-offs, campfires, fire pots and wood-fuelled barbecues.
This will affect the following municipalities:
North: Meander Valley, Tamar Valley, Break O'Day, Northen Midlands, George Town, Dorset, Launceston.
South: Brighton, Central Highlands, Clarence, Derwent Valley, Glamorgan-Spring Bay, Glenorchy, Hobart, Huon Valley, Kingborough, Sorell, Southern Midlands, Tasman.
Current weather predictions provided by the Bureau of Meteorology indicate Very High into Severe fire danger ratings for several districts in the state for Friday 4 January.
The conditions are forecast to be windy and dry with temperatures in excess of 35 degrees in certain areas.
The declaration of a Total Fire Ban means that no fires can be lit in the open air.
Landowners with fires already burning or fires they have recently had on their property are required to make sure they are completely extinguished.
Some areas in the Southern and Northern Regions, particularly the South East, Upper Derwent Valley, and East Coast may see temperatures over 30 degrees and wind gusts up to 40km/h which will push fires rapidly making them dangerous and difficult to control.
"A number of the fires that occurred over the Christmas and New Year period proved very difficult to control. For fires that start on Friday with the conditions that are forecast it will be even worse," said Deputy Chief Officer, Bruce Byatt.
"It is vital that as a community we recognise the risks we face from bushfire, especially on days where the forecast fire danger will be challenging.
"People can assist with these challenges by promptly reporting fires via Triple Zero, preparing their properties, reviewing their bushfire survival plans and keeping up-to-date on changing conditions.
Tasmania Fire Service, in conjunction with Parks and Wildlife Service and Sustainable Timber Tasmania has instigated a heightened state of readiness during Friday including strategically placed firefighting strike teams and aircraft, pre-formed incident management teams as well as extra firefighting resources to be on standby to quickly deal with any outbreaks of fire.
Tasmania Fire Service urges the public to heed the Total Fire Ban in place and to report any fires immediately by calling triple zero (000). Immediate reporting increases the likelihood that the fire can be contained quickly.
When instances of high fire danger occur, it is important that people know exactly what to do if a fire threatens their home or property. To assist with this planning, residents are encouraged to visit the Tasmania Fire Service website to view the Community Bushfire Protection Plans for their area. These are developed to provide assistance in the event of an emergency that will inform residents of Nearby Safer Places, evacuation routes and how to receive emergency information. Information is also included that will assist in preparing individual emergency plans prior to a fire occurring.
More information on Total Fire Bans and incidents in your area can be found at www.fire.tas.gov.au or by listening to ABC Radio.
---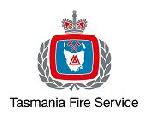 Middleton's new fire station officially opens
The new Middleton Fire Station will be officially opened today.
The new station is on the same site as the original station which was deliberately destroyed by fire in July last year.
TFS Deputy Chief Officer Bruce Byatt said TFS appreciated the patience of the community and the brigade's members while the re-build has been going through the planning and building process.
"The fire brigade has shown great resilience and patience while we have been working on providing them with a new fit-for-purpose station.
"The new station is over 70m2 larger than the old station and much more efficient in its layout. It includes an area for ventilation of clothing, space around the appliances for members to move around, and a training room.
"The loss of their original station was a trying and emotional time for members. We are very pleased to be opening their new facility today with more space and an improved design so the dedicated membership once again has a hub to work from and call their own.
"The brigade's response to incidents in the area was unaffected during this period, largely due to the generosity of a brigade member who housed two small fire trucks on his property, and an additional larger truck located at Woodbridge Station," he said.