Media Releases
---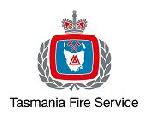 Fire Permit Period ends at midnight Wednesday 1 April 2015
| | | |
| --- | --- | --- |
| Date: 31 Mar 2015 - 00:00 | Contact: Paul Symington | Phone: (03) 6230 8424 during business hours |
The 2014/15 fire permit period for Tasmania will cease at midnight on Wednesday, 1 April 2015, for all Tasmanian municipalities.
Tasmania Fire Service (TFS) Acting Chief Officer Gavin Freeman said the state is currently experiencing low to moderate fire danger ratings and, together with recent weather patterns, has allowed the TFS to cease the fire permit period at midnight on Wednesday 1 April.
Whilst fire permits will no longer be required, property owners should be aware that any fire burning on their property is their responsibility and they should ensure the fire remains within their property boundaries.
People planning to conduct burns in the open are requested to register their intention to burn by calling the TFS free call number, 1800 000 699. Mr Freeman said a simple phone call to register a burn will ensure a brigade is not called out to attend a fire that is safe and under control.
People conducting burns should also consider neighbours with regard to smoke. Smoke from burn offs may be hazardous to peoples health, can cause traffic hazards and may damage sensitive crops, including vineyards. The TFS encourages anyone planning a burn to consult with their neighbours and to consider smoke hazards.
Weather conditions have a significant influence on fire behaviour. People planning to conduct a fuel reduction burn must check the weather forecast for the area where they are conducting the burn, particularly over the subsequent days. This information is readily available from the Weather Bureau webpage.
For further information, please visit the TFS website at www.fire.tas.gov.au and select Publications or phone free call 1800 000 699.