Media Releases
---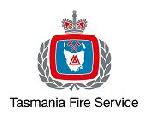 Fire permits are now required for the Whole State of Tasmania.
A fire permit can be obtained by free calling 1800 000 699
Landowners in other municipalities are encouraged to register their burns by freecalling 1800 000 699 to avoid unnecessary brigade responses.
Declaration of fire permit period details
---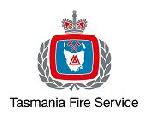 Use of aircraft in the Brown Mountain area
During November Tasmanian fire authorities combated a large fire of approximately 1500 hectares in the Brown mountain area. This fire utilised significant fire service resources, threatened property and created traffic hazards on sections of the Tasman Highway.
Tasmania Fire Service will be utilising aircraft throughout the night tonight to conduct thermal imaging scans of the fire affected area around Brown Mountain. This type of scanning is conducted at night to give accurate heat imaging of any areas within the already burnt area that may support ongoing fire activity.
Whilst Tasmania Fire Service does not class this fire as going, it is important that these types of precautionary activities are conducted.
People living in the area around Campania, Runnymede and Buckland may see and hear aircraft flying during the evening. They should not be distressed. If anyone sees or hears anything that is causing them concern call Tasmania Fire Service on 1800 000 699.
| | | |
| --- | --- | --- |
| Date: 08/12/2014 2:55pm | Contact: John Holloway | Phone: (03) 6230 8424 |
---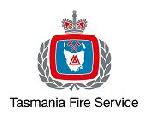 Launch of new publication Farming communities and the TFS working together to reduce bushfire risk
The Chief Officer of the Tasmania Fire Service (TFS), Mike Brown, together with Jan Davis, CEO of the Tasmanian Farmers and Graziers Association, and State Fire Management Council (SFMC) Chair Ian Sauer are pleased to launch a new publication Farming communities and the TFS working together to reduce bushfire risk.
The joint publication reflects a strong collaboration between the Tasmania Fire Service, TFGA, poppy growers, farming communities and the SFMC to provide clear and consistent advice about managing bushfire risk.
This brochure is one that we have been working on for some time and I really appreciate the strong engagement we have had across all sectors through its development Mr Brown said.
It is more than a set of rules, it is a practical guide to help the rural community understand how we all play a part in bushfire management.
Tasmania has experienced more than its fair share of fires over the last couple of years and we are all aware of the consequences of not being vigilant, Ms Davis said.
It is incumbent upon the community as a whole to ensure that the risk of fire is managed in all conditions; and farmers need to be doing their part, and understand how they can work with the firies to keep themselves and their families safe.
Farmers need to get this brochure, read it, stick it on their fridge, and use it to help take responsibility for fire management on their property, Mr Sauer said.
This fits in well with the work of State Fire Management Council to improve the understanding of bushfire in Tasmania.
| | | |
| --- | --- | --- |
| Date: 03/12/2014 10:57am | Contact: Station Officer John Holloway | Phone: (03) 6230 8424 |
---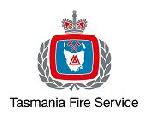 TFS South West District Field Day
| | | |
| --- | --- | --- |
| Date: 27/11/2014 11:15am | Contact: District Officer Rod Sherrin | Phone: (03) 6230 8424 |
On Saturday the 29th of November the Tasmania Fire Service will be conducting a field day at Franklin.
The operations will be run out of the Franklin Fire Station and a number of activities have been planned in the Franklin, Huonville and Castle Forbes Bay area.
There will be an increased presence of fire vehicles in these areas from 8.30am through to 2.00pm.
Fifteen brigades and over twenty vehicles will be in attendance on the day and photo opportunities will be available at the Franklin station throughout the morning.