Media Releases
---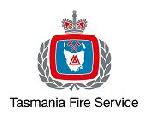 Structure Fire Palm Crescent Wynyard

At approximately 7am this morning (25th of May 2015) the Tasmania Fire Service was alerted via triple zero (000) to a report of a structure on fire in Palm Crescent, Wynyard.
Two crews from the Wynyard Fire Brigade responded and upon arrival found a garage involved in fire.
The fire was quickly brought under control by the brigade before it could severely damage the nearby house. Whilst the damage caused was minimal, the potential for significant damage was there.
It is important to ensure that the areas around appliances are kept free from rubbish build up and that adequate ventilation is maintained at all times around and behind appliances. Fridges and freezers should always be plugged directly into power points.
Extension cords should be only for temporary requirements and not used for permanent fixtures.
Tasmania Police and TechSafe attended to assist with the fire investigation.
The cause of the fire has been deemed to be accidental. The damage is estimated to be approximately $20,000.
---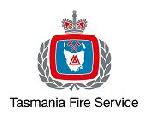 House Fire Vermont Road Mowbray
At 6:00 am this morning (25th May 2015) one crew from the Launceston Fire Brigade and one from the Rocherlea Fire Brigade attended a report of a house fire at Vermont Road, Mowbray.
The arriving crews discovered a large amount of smoke issuing from the rear of the weatherboard house. The crews then entered the building, located the fire, and quickly brought the fire under control.
Due to the time of the fire crews were initially concerned people may have been sleeping in the house, however a search confirmed the house was vacant.
The TFS Fire investigator, Tasmania Police and TechSafe are conducting the investigation into the cause of the fire this morning.
Damage is estimated at $80 000.