Media Releases
---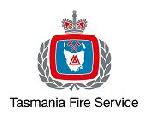 Snug Tiers Road house fire deemed accidental
Date:

29 Jul 2021 - 00:00

Contact:

DPFEM Media and Communications

Phone: 1800 000 699
Email: fire@fire.tas.gov.au
A fire that started by a fault in a power point has caused extensive damage to a house at Snug today.
Fire crews were called to the three-bedroom Snug Tiers Road property at 11am today and when they arrived found an external workshop attached to the house well alight, fuelled by a gas bottle that was venting gas.
The fire then spread into the roof space and two bedrooms of the main house and caused smoke damage to the rest of the house. It took one and a half hours to extinguish the fire.
The occupants of the house were not home when the fire started.
Six fire crews responded from Kingston, Margate, Channel, Snug and Hobart Fire Brigades.
---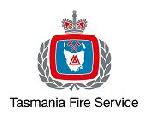 Update on Brunswick Hotel fire
Date:

12 Jul 2021 - 00:00

Contact:

DPFEM Media and Communications

Phone: 1800 000 699
Email: fire@fire.tas.gov.au
Fire crews are still working to extinguish a fire at the Brunswick Hotel on Liverpool Street in Hobart.
TFS crews were called to the fire just before 2am and arrived to find the building well alight. An evacuation immediately took place, with firefighters evacuating some occupants through a second-storey window.
At least 30 firefighters were on scene at the peak of the fire. The fire has been contained to the hotel.
An investigation into the cause of the fire will commence once the fire is extinguished.
A significant amount of smoke has caused multiple alarm activations in buildings around the Hobart CBD which fire crews are currently responding to.
---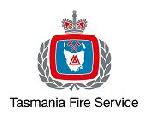 No permit requirements have been declared
A fire permit can be obtained by free calling 1800 000 699
Landowners in other municipalities are encouraged to register their burns by freecalling 1800 000 699 to avoid unnecessary brigade responses.
---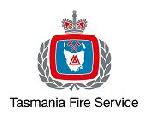 New resource for students aims to build community resilience
Date:

8 Nov 2019 - 00:00

Contact:

DPFEM Media and Comms

Phone: 1800 000 699
Email: fire@fire.tas.gov.au
A resource aimed at teaching students how to prepare, respond and recover from the most common natural emergencies is now available in Tasmania.
Developed by the Tasmania Fire Service, Disaster Resilience Education Tasmania is an online teaching resource linked to the Australian Curriculum for students in years 5-8.
"Resilient communities assist emergency services during the response to an emergency because they have planned, they are prepared, and they know what they are going to do to help themselves," said Jeremy Smith, TFS Director Community Fire Safety.
"School children are a vulnerable section of our community and influencing their attitudes early will make them agents of change. DRET helps students understand how mitigation, planning and emergency drills can help them to be safer in a disaster emergency, and they also learn where to find Tasmanian flood, storm and bushfire emergency information
"People don't have to be a member of the emergency services to teach children and young people about disaster resilience, and this online resource equips teachers to do just that.
"The program is hosted on a website and is an easy to use, interactive teacher delivery package of five weekly lessons covering Tasmania's top three natural hazards of flood, storm and bushfire.
The Glen Huon community was most recently impacted by the summer bushfires that impacted the region, with many local families evacuating to the evacuation centre at Huon Valley PCYC.
"Glen Huon Primary School has been instrumental in the development of the resource, and now the project is finalised they have been using the resource in their classrooms for the past eight weeks. The recent bushfires came within one kilometre of the township, with some homes lost in the area. This means that many of the students have real life examples to draw on when working through the content of the resource.
"The students have already participated in a local project to plan a mural which demonstrate the region's bushfire risk," said Mr Smith.
The project has been funded through the Tasmanian Bushfire Mitigation Grants Program and has been a collaboration between the Tasmania Fire Service, other emergency services agencies, the Department of Education, parents and carers.
The resource is available at www.disasterresiliencetas.com.au.