Media Releases
---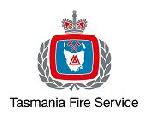 Clothes dryer causes Glenorchy house fire
Date:

29 Jun 2020 - 00:00

Contact:

DPFEM Media and Comms

Phone: 1800 000 699
Email: fire@fire.tas.gov.au
Fire crews from Glenorchy, Bridgewater and Hobart were called to a house fire at Hassell Place Glenorchy late last night after the occupants were woken by a smoke alarm and alerted Tasmania Fire Service.
The fire was reported to TFS via triple zero after occupants were woken just before midnight. All occupants in the residence were evacuated safely.
There was significant fire damage to the garage area of the house, with further smoke damage to the rest of the residence.
Due to the extent of the damage the cause could not be determined, however all indicators point to the fire starting in the area of the clothes dryer and spread to other areas of the garage.
People are reminded to ensure lint filters on clothes dryers are cleaned are each use, and that they run to the end of the cycle to ensure the items have been cooled down to reduce the risk of the contents catching fire.
The damage is estimated to be in excess of $100,000.
---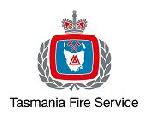 King Island house fire and Penna Road structure fire
Date:

19 Jun 2020 - 00:00

Contact:

DPFEM Media and Comms

Phone: 1800 000 699
Email: fire@fire.tas.gov.au
Fire investigators have been unable to determine what caused a fire at Penna Road in Penna this morning. Fire crews were called to the fire just before 5:30am to find an abandoned church fully alight. The estimate of damage is $350,000.
A fire investigator travelled to King Island today to investigate the cause of a fire at Yambacoona. Due to the extent of the damage caused by the fire, the cause was also unable to be undetermined.
---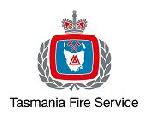 Fire incidents prompt TFS house fire safety warning
Date:

19 Jun 2020 - 00:00

Contact:

DPFEM Media and Comms

Phone: 1800 000 699
Email: fire@fire.tas.gov.au
Tasmania Fire Service is reminding Tasmanians to be fire aware this winter following two accidental incidents in the state's south.
Hobart Fire Brigade attended an incident at a unit at Main Road, Montrose where a wheat bag caught fire in a microwave.
Crews arrived at the house just before 6:30pm last night to find the kitchen filled with smoke.
"On this occasion, fortunately the damage from the fire was limited to the microwave. However, there have been occasions in Tasmania where wheat bags have caused house fires, including one that resulted in the tragic death of an elderly woman last year," said regional fire investigator, Station Officer Adam Doran.
"Wheat bags should be used only in accordance with the manufacturer's instructions, which includes disposing of them when they get old and the contents dry out, not overheating them in the microwave or using them to warm bedding," he said.
Crews from Seven Mile Beach, Lauderdale, Cambridge and Clarence attended a chimney fire on Acton Road, Acton Park just before 8am this morning.
The fire was burning around the chimney inside the house, caused by an incorrect installation and a significant build up of residue that caught alight.
"At this time of year, we see an increase in house fires caused by poorly maintained chimneys and flues as people start to warm their homes. Across the state there have been several incidents in the last fortnight that could easily have resulted in loss of life and property from poorly maintained wood heaters.
"Fire services recommend that chimneys and flues are cleaned by a professional at least once a year to remove the residue left by smoke," Mr Doran said.
The causes of a structure fire at Penna and a house fire at King Island are still under investigation.
Some more winter fire safety tips to keep you and your family safe:
Install smoke alarms in every sleeping area, hallway and the top of stairs.
Have a home fire escape plan that you practice with your whole family.
Dust and test your smoke alarm once a month.
Clean your clothes dryer filter after each use and always run it until the end of the cool down cycle.
Keep everything two metres from the heater.
Have your chimney and flue professionally cleaned annually.
Never leave cooking unattended.
Turn your electric blanket off when you get into bed.
Use your wheat bag according to manufacturer's instructions and never overheat in the microwave.
Visit www.fire.tas.gov.au for more information on how to stay fire safe
---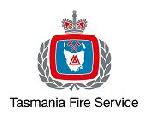 King Island - house fire
An investigation into the cause of a fire that destroyed a house on King Island will be conducted tomorrow.
Fire crews from Currie, Grassy and North King Island fire brigades were called to the scene just after 9am today after a brigade member passing by at the time noticed the three-bedroom house was well alight.
There was no one home at the time of the fire, which destroyed the house.
Fire investigators plan to travel to King Island tomorrow morning to determine the cause.
---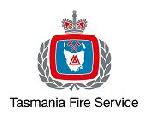 Quayle Street house fire
Hobart, Bridgewater and Glenorchy fire crews are currently at a house fire in Quayle Street, Sandy Bay. On arrival just after 1:30pm this afternoon the house was well alight. Further information as soon as it becomes available.
---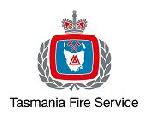 Minor fire at Elizabeth College
TFS crews responded to a fire in a deep fryer at Elizabeth College the morning.
Two crews from Hobart attended the incident just after 11am.
Senior Station Officer Matt Lowe commended the response of the school during the incident.
"Efforts were made by staff to extinguish the fire with a fire extinguisher and fire blanket. They followed all of their well-practiced procedures by evacuating everyone in the school quickly and effectively, ensuring no one was in harm's way," he said.
The fire was contained to the deep fryer and extinguished within half an hour. Students and staff were then allowed back in to the school.
---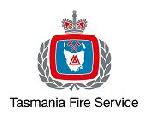 Elizabeth College
Tasmania Fire Service crews are responding to a fire at Elizabeth College in Hobart. The fire was first reported to TFS at 11:10 as a deep fryer on fire. An evacuation has taken place and firefighters are on scene investigating further.
More information will be provided as it becomes available.
---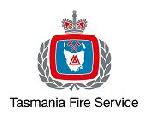 Cause of fire at Pipers Brook
Fire Investigators have determined that a fire that destroyed a shed at Saltwood Road, Pipers Brook was caused by a malfunction in a solar installation.
A cabling malfunction caused a spark which then ignited the shed.
Neighbours saw flames coming from the shed just after 7:30pm last night and alerted the Tasmania Fire Service.
Damage has been estimated to be $40,000.
---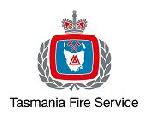 Pipers Brook - shed fire
A shed fire at Saltwood Road, Pipers Brook just after 7:30pm last night took crews from Bridport, Pipers River, Pipers Brook, George Town and Lilydale two hours to extinguish.
An investigation into the cause of the fire commences this morning.
Further information to follow when available.
---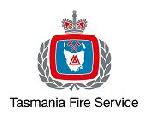 13 new firefighters join the TFS ranks
Date:

14 Feb 2020 - 00:00

Contact:

DPFEM Media and Comms

Phone: 1800 000 699
Email: fire@fire.tas.gov.au
Trainee Firefighter Development Program 2/2020 graduated today with 13 new Firefighters joining the ranks of Tasmania Fire Service.
"Graduating today are our newest firefighters who have been preparing for their new roles for the past 16 weeks," said Station Officer Adam Doran, Trainee Firefighter Development Program Manager.
"The 11 men and two women have worked hard throughout this course and formed a strong and cohesive team - a necessary part of preparing for station life.
Among the graduating firefighters is Simon Dawkins who achieved the award of Dux.
"Dux of the course, Simon Dawkins, has joined TFS after a career as an auto electrician and is from Penguin on the North West. He was deemed to be the most proficient Trainee Firefighter, based on theoretical knowledge and practical application, as well as demonstrating strong personal values that align with the expectations of a Tasmania Fire Service firefighter.
Of the 13 new firefighters, six will be stationed at Hobart; five at Launceston, one at Burnie and one at Devonport.
"I welcome these firefighters to the ranks of TFS. They are now ready to respond to call outs for all types of incidents," said Chief Officer Chris Arnol.
"Our training is designed to teach our firefighters a diverse range of skills and the knowledge they need to deliver the range of services TFS provides to the Tasmanian community.
"Recruit courses are filled with memories firefighters never forget and graduation is a milestone moment for those who have joined one of society's most trusted and respected professions," said Chief Officer Arnol.
The graduation of these trainees brings the total number of career firefighters in Tasmania to 334.
---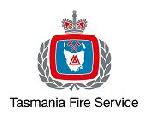 New resource for students aims to build community resilience
Date:

8 Nov 2019 - 00:00

Contact:

DPFEM Media and Comms

Phone: 1800 000 699
Email: fire@fire.tas.gov.au
A resource aimed at teaching students how to prepare, respond and recover from the most common natural emergencies is now available in Tasmania.
Developed by the Tasmania Fire Service, Disaster Resilience Education Tasmania is an online teaching resource linked to the Australian Curriculum for students in years 5-8.
"Resilient communities assist emergency services during the response to an emergency because they have planned, they are prepared, and they know what they are going to do to help themselves," said Jeremy Smith, TFS Director Community Fire Safety.
"School children are a vulnerable section of our community and influencing their attitudes early will make them agents of change. DRET helps students understand how mitigation, planning and emergency drills can help them to be safer in a disaster emergency, and they also learn where to find Tasmanian flood, storm and bushfire emergency information
"People don't have to be a member of the emergency services to teach children and young people about disaster resilience, and this online resource equips teachers to do just that.
"The program is hosted on a website and is an easy to use, interactive teacher delivery package of five weekly lessons covering Tasmania's top three natural hazards of flood, storm and bushfire.
The Glen Huon community was most recently impacted by the summer bushfires that impacted the region, with many local families evacuating to the evacuation centre at Huon Valley PCYC.
"Glen Huon Primary School has been instrumental in the development of the resource, and now the project is finalised they have been using the resource in their classrooms for the past eight weeks. The recent bushfires came within one kilometre of the township, with some homes lost in the area. This means that many of the students have real life examples to draw on when working through the content of the resource.
"The students have already participated in a local project to plan a mural which demonstrate the region's bushfire risk," said Mr Smith.
The project has been funded through the Tasmanian Bushfire Mitigation Grants Program and has been a collaboration between the Tasmania Fire Service, other emergency services agencies, the Department of Education, parents and carers.
The resource is available at www.disasterresiliencetas.com.au.
---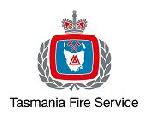 Middleton's new fire station officially opens
The new Middleton Fire Station will be officially opened today.
The new station is on the same site as the original station which was deliberately destroyed by fire in July last year.
TFS Deputy Chief Officer Bruce Byatt said TFS appreciated the patience of the community and the brigade's members while the re-build has been going through the planning and building process.
"The fire brigade has shown great resilience and patience while we have been working on providing them with a new fit-for-purpose station.
"The new station is over 70m2 larger than the old station and much more efficient in its layout. It includes an area for ventilation of clothing, space around the appliances for members to move around, and a training room.
"The loss of their original station was a trying and emotional time for members. We are very pleased to be opening their new facility today with more space and an improved design so the dedicated membership once again has a hub to work from and call their own.
"The brigade's response to incidents in the area was unaffected during this period, largely due to the generosity of a brigade member who housed two small fire trucks on his property, and an additional larger truck located at Woodbridge Station," he said.