Media Releases
---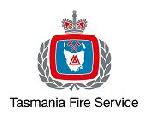 HOUSE FIRE - ROTHESAY CIRCLE - GOODWOOD
On Sunday night a Goodwood family had a lucky escape from their burning house.
The residents were alerted to a fire in the bedroom by a working smoke alarm. The early detection undoubtedly saved them from a dire situation.
The fire was quickly bought under control by firefighters; fire damage was contained to the bedroom. The fire started near a power board and damage is estimated to be approximately $40,000.
One occupant was taken by Ambulance Tasmania to Hospital with suspected smoke inhalation.
This is a timely reminder for all Tasmanians to check and ensure their smoke alarm is proper working order.
---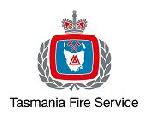 Tasmanians to help fight Canadian wildfires
Tasmania will join a national effort to help Canada fight the hundreds of wildfires that are burning in the countrys west.
Four highly skilled firefighters - two from the Tasmania Fire Service and two from the Parks and Wildlife Service - will fly out on Monday as members of a 106-strong Australian firefighting contingent.
While Tasmanians are rugged up for winter, Canada is experiencing a dry, hot summer, which has resulted in numerous wildfires breaking out and burning across much of the country.
More than 13,000 people have been evacuated from their homes in northern Saskatchewan. The escalating situation is overwhelming the capabilities of local firefighters, and the Canadian Interagency Forest Fire Centre requested help from Australia.
Not for the first time, Tasmania has joined other states in responding to the call, with four local firefighters to take their skills and experience to Canada.
Our firefighters will give local crews some much-needed respite, while also imparting their knowledge on tackling such severe wildfires.
We expect they will be working either in Edmonton, Alberta or Chilliwack, British Columbia and will be deployed for about six weeks.
| | | |
| --- | --- | --- |
| Date: 11 Jul 2015 - 00:00 | Contact: Greg Butters | Phone: (03) 6230 8424 |
---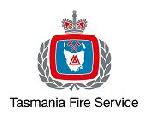 Tasmania Fire Service Key Messages following South Hobart Fire Tragedy
Following the tragic death of a South Hobart man the Tasmania Fire Service would like to remind the community of the potential dangers of using fire for warmth this winter. The TFS urges users to ensure that open fire places and wood heaters are adequately maintained and that ashes and coals are disposed of safely to the outdoors and cooled with water.
In the case of fire inside your property it is recommended that all occupants exit the building to a pre-determined safe meeting place then call Triple Zero (000) and ask for Police, Fire or Ambulance. If you do not already have one, develop a Home Fire Escape Plan
In the case of external doors that are locked using a key the TFS recommends that the key be either left in the lock or on a hook (preferably attached to a chain) close to the door.
Ensure your property is fitted with properly operating smoke alarms that are positioned in key locations including each sleeping area, hallway and living area.
Only properly operating smoke alarms save lives
For more information on Home Fire Safety visit the Tasmania Fire Service website at www.fire.tas.gov.au
---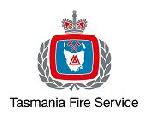 Tasmania Fire Service members mark the occasion of the 30,000th Last Post in Belgium
On Thursday 9 July 2015, Tasmania Fire Service members will mark the occasion of the 30,000th Last Post being played at Menin Gate in Ypres, Belgium.
Since 1928, the buglers of the Last Post Association have been recruited from the local Belgian fire station; and they wear the fire brigade uniform while honouring the sacrifice of those who fell in defence of their town, including many Australians.
In recognition of their commitment and the strong bond of solidarity between firefighters, an international activity has been launched to gather as many people as possible at local fire stations and other community facilities around the world. As a registered party, TFS State Headquarters will hold a Belgian-themed morning tea to commemorate the event; inclusive of a short address by the Chief Officer and widespread regional participation.
The link to the official website can be found here - http://www.gonewest.be/en/last-post.
Media are invited for an opportunity to participate from 0945 hours, Thursday 9 July 2015 at TFS State Headquarters, Corner of Argyle and Melville Streets, Hobart.
Lest we Forget.