Media Releases
---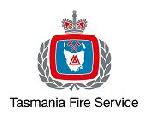 House Fire Pioneer Parade Ravenswood
At 0303hrs on 14th Feb 2015 The Launceston Fire Brigade responded to a structure fire at a vacant house in 18 Pioneer Parade, Ravenswood.
Fire crews from Launceston and Rocherlea arrived to find the structure burning well.
Initially the fire was attacked from the outside of the building and then Firefighters entered the structure and extinguished the fire.
The fire has destroyed the property and damage is estimated at $150,000.
Police assisted with a fire watch of the premise and fire investigations to determine the cause will commence this morning.
---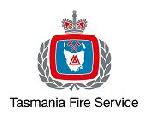 Bushfire Ready Neighbourhoods events this weekend
With February being the traditional danger month for bushfires the Tasmania Fire Service is encouraging communities to attend bushfire preparation events this weekend.
Bushfire ready property assessment field days are being held in Pelverata and Weegena on Saturday 14th February and Dulcot and Golden Valley on Sunday 15 February.
For time and location details please visit the Events page on the Bushfire Ready Neighbourhoods website: www.bushfirereadyneighbourhoods.tas.gov.au
Peter Middleton, Community Development Coordinator- Tasmania Fire Service said the bushfire ready property assessment field days this weekend are a great opportunity for people to look at some of the considerations for their own properties and circumstances.
Mr Middleton said that the purpose of these field days is to identify the hazards and risks to an individual property if a bushfire should impact on it. Mr Middleton said its a great practical way for people to ask questions, see good preparation measures and talk about fire potential in their local areas.
The benefits are that once hazards are identified, people can plan and undertake the necessary steps to make their properties safer.
Property assessments look at eight key areas: defendable space; vegetation management; water supply; access - in for you and out for fire trucks; house maintenance and improvements to resist ember attack; maintenance activities; personal capacity and potential hazards on a property.
For further inquiries please contact Community Development Coordinator, Tasmania Fire Service- Peter Middleton, on 6230 8424 or Peter.Middleton@fire.tas.gov.au
---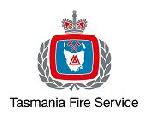 Turn it off before you turn away
At 6:45pm on Friday evening the Burnie Fire Brigade received a call to a Structure Fire, Fire in Kitchen at a residential property in Old Surrey Road, Havenview
Two units from the Burnie Fire Brigade and one unit from the Somerset Fire Brigade were responded to the call.
On arrival the Burnie Fire Brigade crew found the fire had been extinguished by the property owner with further investigation revealing approximately $15,000 of fire and smoke damage sustained to the kitchen and surrounding rooms.
The property is undergoing renovation work and at the time of fire the property owner had left the house, returning some time later to find a small smoldering fire in the kitchen.
Investigations revealed that the owner had accidentally left a small saucepan of oil heating on the cooktop. Directly adjacent the cooktop on the kitchen bench were a number of tools and materials used for building repair work. A tin of builders bog was found within inches of the heating saucepan.
Builders bog contains highly flammable compounds that when heated can cause pressure build-up within the sealed container, this pressure build-up caused the lid to release and gases that had built up inside to ignite.
The resulting fire spread to other materials and tools on the kitchen bench which then spread to overhead cabinetry.
On this occasion the home owner was extremely fortunate, the serious damage sustained to the property was contained to a relatively small area, he could have lost the whole house.
Property owners are encouraged to store flammable compounds/liquids well away from potential heat and ignition sources; one seemingly innocuous event can have disastrous consequences.
---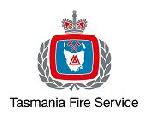 High Fire Risk for Saturday February 7
Tasmania Fire Service (TFS) is encouraging people across the state to take extra care this weekend as they enjoy the warm weather. The Bureau of Meteorology has predicted high to very high fire dangers in parts of Tasmania. The elevated temperatures will mean fire permits in Southern municipalities will not be issued on Saturday 7th February. Municipalities include:
Brighton, Derwent Valley, Hobart (City), Sorell, Central Highlands , Glamorgan Spring Bay, Huon Valley, Southern Midlands, Clarence (City), Glenorchy (City), Kingborough and Tasman
TFS Deputy Chief Officer Gavin Freeman said today: Anyone with a fire on their property in the Southern municipalities needs to ensure the fire is completely extinguished today. Hot weather is predicted for Saturday and even though we have experienced rainfall recently, finer bushfire fuels across the State are quickly drying. The East Coast, Midlands, Upper Derwent Valley and South East districts are all forecast to have Very High fire danger ratings. Bushfires will start easily and could very quickly develop into large fires that are difficult to control. People need to be ready to act, especially as the temperature and wind increase.
People heading off camping and bush walking over the weekend are asked to take their gas cooking equipment and avoid using open fires. Mr Freeman said There have been a number of fires in past years which have started as a result of campfires not being completely extinguished. These fires have resulted in significant damage to peoples property, the environment and endangered lives. People who light campfires must ensure the fire is never left unattended and they need to turn the coals over and use water to ensure the fire is completely extinguished before leaving it unattended.
If you are holidaying or a visitor to our state and are enjoying our wonderful natural bushland remember that Tasmania is one of the most bushfire prone areas in Australia. You should monitor the local radio stations or visit TFS website (www.fire.tas.gov.au) to keep up to date with any fire information that may be near you.
With the very dry conditions in many areas, extra care must be taken when using machinery that emit sparks, such as mowers, slashers, grinders and other cutting tools, as this type of activity can start fires.
Tasmanians living in and around the bush need to ensure they have an up-to-date Bushfire Survival Plan, and be prepared to implement that plan if required. Details on
how to prepare a Bushfire Survival Plan, preparing your property for bushfires, or other fire safety tips, please visit the TFS website www.fire.tas.gov.au

---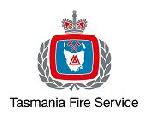 Fire permits are now required for the Whole State of Tasmania.
A fire permit can be obtained by free calling 1800 000 699
Landowners in other municipalities are encouraged to register their burns by freecalling 1800 000 699 to avoid unnecessary brigade responses.
Declaration of fire permit period details