Media Releases
---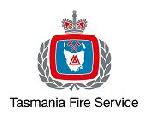 Bushfire Ready Neighbourhoods media opportunity
Date:

20 Nov 2020 - 00:00

Contact:

DPFEM Media and Comms

Phone: 1800 000 699
Email: fire@fire.tas.gov.au
Tasmania Fire Service's Bushfire-Ready Neighbourhoods program has announced the next group of priority at-risk communities.
The Bushfire-Ready Neighbourhoods Program is aimed at bushfire-prone communities across Tasmania with the purpose of building their resilience and capacity to deal with the threat of bushfire.
The Program will be working directly with 16 communities from now until 2022.
A full list of the communities is available here: https://www.bushfirereadyneighbourhoods.tas.gov.au/2020-22-round-4-brn-c...
"Bushfire preparation is a shared responsibility and through this program TFS guide communities to take responsibility for their own safety and work together to devise plans and actions to suit them," said TFS Coordinator Community Development, Peter Middleton.
"BRN has worked with over 100 communities since the program started in 2014, and research tells us that most people in those communities recently engaged by the program have a bushfire survival plan in place.
"A range of shared initiatives have been implemented in communities such as telephone tree warning systems, field days, community fire trailers and alternate water supplies for firefighting. These are all things that can go a long way to keeping communities safe," he said.
With the bushfire season approaching, anyone in the current priority areas is encouraged to attend a local engagement event to find out more about how they can prepare themselves and their community for bushfires.
Event listings can be found here: https://www.bushfirereadyneighbourhoods.tas.gov.au/community-events
---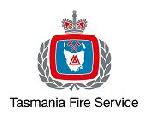 High visibility fuel reduction burn - Glenorchy
Date:

9 Nov 2020 - 00:00

Contact:

DPFEM Media and Comms

Phone: 1800 000 699
Email: fire@fire.tas.gov.au
Fuel Reduction Program crews in the south will be conducting a highly visible fuel reduction burn in the hills behind Glenorchy this week.
The Goat Hills burn will be around 150 hectares in total and will burn from today until Wednesday.
Under forecast weather conditions the smoke should be directed away from Hobart, but a smoke haze may persist during the day and overnight, into Thursday.
Theis objective of this burn is to minimise the bushfire risk to life and property, particularly areas south of Glenorchy, including Hobart. It will serve to slow the spread of any fire from the Collinsvale Road area where fires have started in the past.
The Goat Hills area also has significant infrastructure assets including a major communication tower and critical electricity transmission lines which will be protected by this burn.
People with medical conditions are advised to have a personal plan for the smoke. Advice is available from the Department of Health and Asthma Australia websites:
https://www.health.tas.gov.au/publiche.../air/bushfire_smoke and
https://coronavirus.tas.gov.au/keeping.../air-quality and
https://asthma.org.au/about-asthma/triggers/bushfire-smoke.
---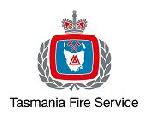 13 new firefighters join the TFS ranks
Date:

14 Feb 2020 - 00:00

Contact:

DPFEM Media and Comms

Phone: 1800 000 699
Email: fire@fire.tas.gov.au
Trainee Firefighter Development Program 2/2020 graduated today with 13 new Firefighters joining the ranks of Tasmania Fire Service.
"Graduating today are our newest firefighters who have been preparing for their new roles for the past 16 weeks," said Station Officer Adam Doran, Trainee Firefighter Development Program Manager.
"The 11 men and two women have worked hard throughout this course and formed a strong and cohesive team - a necessary part of preparing for station life.
Among the graduating firefighters is Simon Dawkins who achieved the award of Dux.
"Dux of the course, Simon Dawkins, has joined TFS after a career as an auto electrician and is from Penguin on the North West. He was deemed to be the most proficient Trainee Firefighter, based on theoretical knowledge and practical application, as well as demonstrating strong personal values that align with the expectations of a Tasmania Fire Service firefighter.
Of the 13 new firefighters, six will be stationed at Hobart; five at Launceston, one at Burnie and one at Devonport.
"I welcome these firefighters to the ranks of TFS. They are now ready to respond to call outs for all types of incidents," said Chief Officer Chris Arnol.
"Our training is designed to teach our firefighters a diverse range of skills and the knowledge they need to deliver the range of services TFS provides to the Tasmanian community.
"Recruit courses are filled with memories firefighters never forget and graduation is a milestone moment for those who have joined one of society's most trusted and respected professions," said Chief Officer Arnol.
The graduation of these trainees brings the total number of career firefighters in Tasmania to 334.
---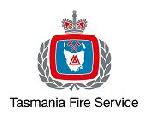 New resource for students aims to build community resilience
Date:

8 Nov 2019 - 00:00

Contact:

DPFEM Media and Comms

Phone: 1800 000 699
Email: fire@fire.tas.gov.au
A resource aimed at teaching students how to prepare, respond and recover from the most common natural emergencies is now available in Tasmania.
Developed by the Tasmania Fire Service, Disaster Resilience Education Tasmania is an online teaching resource linked to the Australian Curriculum for students in years 5-8.
"Resilient communities assist emergency services during the response to an emergency because they have planned, they are prepared, and they know what they are going to do to help themselves," said Jeremy Smith, TFS Director Community Fire Safety.
"School children are a vulnerable section of our community and influencing their attitudes early will make them agents of change. DRET helps students understand how mitigation, planning and emergency drills can help them to be safer in a disaster emergency, and they also learn where to find Tasmanian flood, storm and bushfire emergency information
"People don't have to be a member of the emergency services to teach children and young people about disaster resilience, and this online resource equips teachers to do just that.
"The program is hosted on a website and is an easy to use, interactive teacher delivery package of five weekly lessons covering Tasmania's top three natural hazards of flood, storm and bushfire.
The Glen Huon community was most recently impacted by the summer bushfires that impacted the region, with many local families evacuating to the evacuation centre at Huon Valley PCYC.
"Glen Huon Primary School has been instrumental in the development of the resource, and now the project is finalised they have been using the resource in their classrooms for the past eight weeks. The recent bushfires came within one kilometre of the township, with some homes lost in the area. This means that many of the students have real life examples to draw on when working through the content of the resource.
"The students have already participated in a local project to plan a mural which demonstrate the region's bushfire risk," said Mr Smith.
The project has been funded through the Tasmanian Bushfire Mitigation Grants Program and has been a collaboration between the Tasmania Fire Service, other emergency services agencies, the Department of Education, parents and carers.
The resource is available at www.disasterresiliencetas.com.au.