Media Releases
---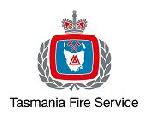 Hobart Fire Exercise No Cause For Alarm
Today, Firefighters from Hobart Fire Brigade conducted a training exercise at the Government Centre Building at 188 Collins Street, Hobart.
The purpose of the exercise was to test and practice the brigades response, equipment, tactics and procedures that we use when responding to and dealing with high rise fires Acting Station Officer Andrew Emery said.
Some vacant floors of the building were utilised for the operation and simulated fire conditions were added with a smoke machine to make the exercise more realistic.
Its really important that firefighters undertake simulated training like this in order to hone our skills and identify any deficiencies in our response prior to having to deal with a real incident. Mr. Emery said.
Tasmania Fire Service Firefighters regularly conduct exercises and simulated training incidents in a vast range of disciplines in order to maintain their high level of skill and competency.
Preparation and training like this helps us in our goal of ensuring the Tasmanian community remains as safe as possible from the threat of fire and other emergencies.
| | | |
| --- | --- | --- |
| Date: 01/02/2015 6:18pm | Contact: | Phone: (03) 6230 8424 |
---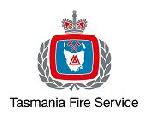 Smoke Alarm Saves Property
A Kingston property in Auburn Rd was saved when a fire broke out within it this afternoon.
A passer-by was alerted to the fire by a smoke alarm activating at around 11:45 last night and contacted the fire service.
The Kingston Fire Brigade forced entry to the unoccupied property to find the house full of smoke. Due to this early intervention the fire was limited to approximately $50 000 damage and contained to the kitchen area.
The fire was caused due hot plate controls being accidentally turned on during renovations, igniting items that were stacked upon them.
This occurrence highlights the need for house-holders to pay more attention to fire safety in their homes.
This incident again highlights the importance to exercise care during renovations and checking your house-hold smoke alarm/s. Are they working? Have you tested them recently?
| | | |
| --- | --- | --- |
| Date: 23/01/2015 10:10am | Contact: Station Officer K Wilson | Phone: (03) 6230 8424 |
---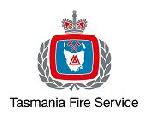 TFS thanks the Tasmanian public for their care and vigilance
The TFS Acting Chief officer Gavin Freeman thanked the Tasmanian Public for supporting our fire safety messages today.
There have been a very low numbers of fires that started today. So far across the state we have attended 10 new fires today, which is a very low number for this type of fire weather. All of these have been very minor in nature and the quick action of our people prevented any threat. Mr Freeman said.
Pre deployed strike teams and aviation resources were deployed throughout the day to quickly bring fires under control. Increased patrols by Tasmania Police and pre-emptive action by Parks and Wildlife in limiting the number of people in National parks where the fire danger was highest certainly helped achieve a positive outcome for Tasmanians today.
We have been helped in keeping our community safe today because of the vigilance and understanding of Tasmanians. TFS Resources were not stretched even though Tasmania experienced severe weather conditions in some areas with temperatures in the high 30s and strong wind gusts. Mr Freeman added
| | | |
| --- | --- | --- |
| Date: 03/01/2015 5:15pm | Contact: John Holloway | Phone: (03) 6230 8424 |
---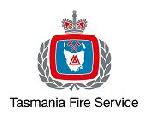 Fire permits are now required for the Whole State of Tasmania.
A fire permit can be obtained by free calling 1800 000 699
Landowners in other municipalities are encouraged to register their burns by freecalling 1800 000 699 to avoid unnecessary brigade responses.
Declaration of fire permit period details